Sunrock Sponsors Rex Hospital Open
The Rex Hospital Open is a regular golf tournament on the Web.com Tour and is played annually at the TPC Wakefield Plantation in Raleigh. It has quickly become a North Carolina destination and a tradition that draws thousands of spectators watching Web.com Tour quality golf (where future golf stars compete for a chance to be part of the PGA Tour) while supporting a great cause. The event ran from June 1st – June 4th. Conrad Shindler won this year's event, which is his first win on the tour.
Sunrock is a proud sponsor to the Rex Hospital Open. This year, Sunrock sponsored the Champion's Club section, right above hole #9.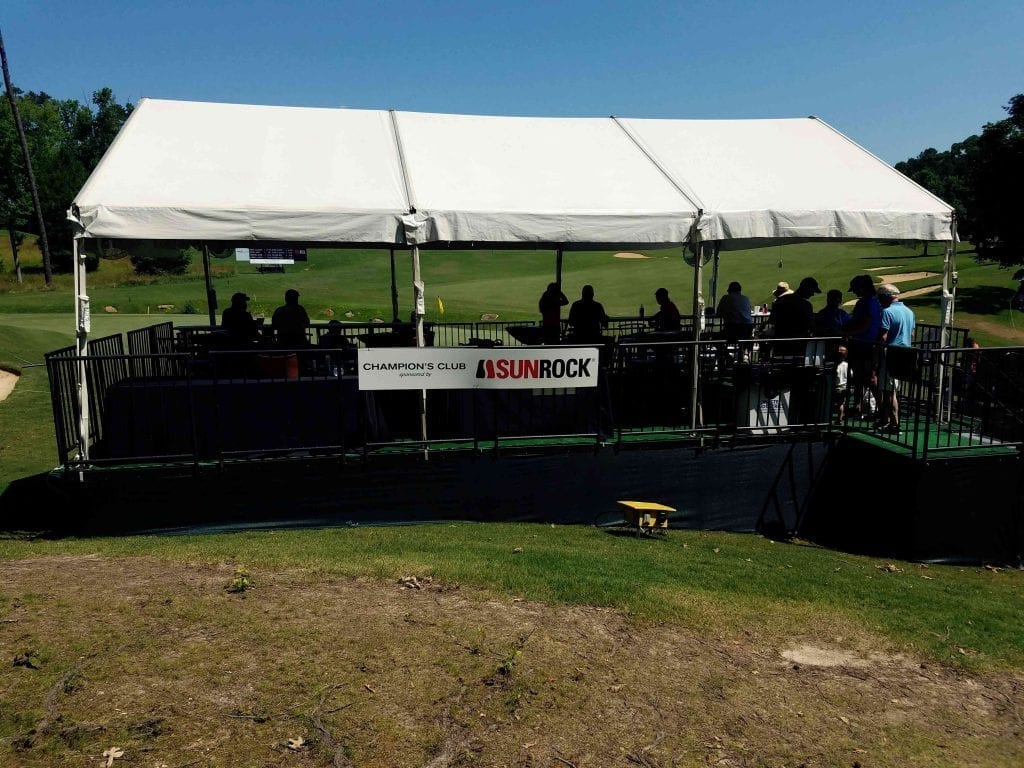 Sunrock: Building Community
We value our community and would love to hear any feedback that you may have. Feel free to fill out our contact for or give us a call at 1-855-OUR-ROCK