Public & Municipal Civil Contracting Services
The Sunrock Group specializes in municipal projects, providing the construction materials and contracting services to build better communities from the ground up. Our commitment to quality, service and integrity — as well as our superior construction materials — has made us the preferred road construction contractor of municipalities in Raleigh-Durham, NC and across the greater Triangle area.
Highway Heavy Construction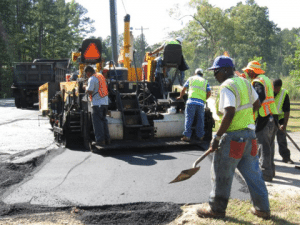 Sunrock's heavy civil contracting capabilities include complete interstate highway construction, reconstruction and resurfacing projects as well as bridge installations. For over 60 years, we've been your trusted supplier for concrete, asphalt, aggregates and more — now we're proud to use that expertise to build the solid infrastructure drivers rely on daily.
NCDOT & City Resurfacing
The Sunrock Group has proudly spearheaded several NCDOT projects, including roadway resurfacing for some of the state's most traveled corridors. As with all of our heavy construction contracting services, each resurfacing project we work on is performed with the goal of exceeding our client's expectations — both in the quality of work we provide and in the efficiency with which we meet our deadlines.
Sunrock – The Triangle's Preferred Transportation Contractor
From grading and paving to complete interstate highway construction, The Sunrock Group is proud to partner with local, state and federal governments to connect communities across Raleigh-Durham, NC and the greater Triangle area. We understand the needs of public clients and municipalities, focusing on quality, scheduling and cost management to deliver a finished product our clients — and their communities — can be proud of.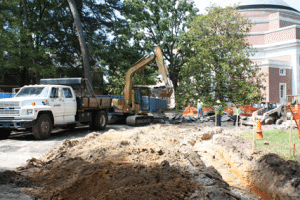 Contact The Sunrock Group today to learn more about our heavy construction and civil contracting services. With quarries and aggregate production facilities in Raleigh, Butner, Kittrell, Woodsdale, Wake Forest, Durham and Zebulon NC, The Sunrock Group is a full-service road construction contractor, as well as materials supplier, specializing in municipal paving, grading and concrete work across the greater Triangle area.