Sunrock Job Fair – Saturday, February 3rd
Sunrock holds a Job Fair on Saturday, February 3rd
Sunrock is having a Job Fair event Saturday, February 3rd in the PNC Triangle Club at Durham Bulls Athletic Park. For more information, visit our Facebook page and register for a chance to win an Apple Watch!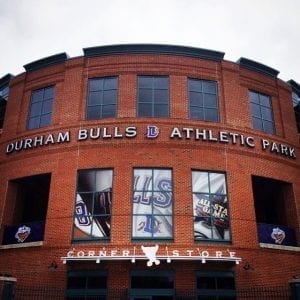 We're hiring:
• Pavers & Graders
• Heavy Equipment Operators
• Mechanics
• Truck Drivers
• And Other Positions!
We promote from within and need entry level to highly skilled workers, including supervisors.
If you're looking for a new company to grow with, come to our Job Fair:
• Date: Saturday, February 3, 2018
• Time: 9 am to 1 pm
• Place: PNC Triangle Club at Durham Bulls Athletic Park located at 409 Blackwell Street, Durham, NC.
Managers will be interviewing onsite. Stop in anytime between 9 am and 1 pm.
We are giving away an Apple Watch to one lucky job fair attendee. To enter, you must register for the job fair online and attend in person on February 3rd.
Sunrock: Building Community
We value our community and would love to hear any feedback that you may have. Feel free to fill out our contact for or give us a call at 1-855-OUR-ROCK